Spearheading Innovative Low Code Application Services in Saudi Arabia
Welcome to futureX, the pioneer in enterprise low code application in the Kingdom of Saudi Arabia. Our powerful platform revolutionises the way businesses build and deploy applications, empowering both IT professionals and local developers to create custom solutions, rapidly. With our intuitive visual interface and pre-built modules, you can develop sophisticated enterprise-grade applications without the need for extensive coding knowledge. 
futureX enables you to accelerate the app development lifecycle, reduce costs, and improve collaboration between IT and business teams. Unlock the full potential of innovation within your organisation with our low code application platform.
Application Modernization
At futureX, we specialise in web-based application modernization solutions that streamline information, communication, and access within your organisation. Our goal is to centralise and categorise data, making it easily accessible through a unified interface for all departments. This simplifies the process of searching for information, allowing employees to interact with relevant content that consolidates business information and applications in one convenient location.
With our flexible solutions, we enhance connectivity between your employees, customers, and data, enabling your organisation to deliver exceptional customer experiences. Our dedicated team offers a wide range of solutions that leverage the latest technologies and best-of-breed tools. We ensure that our implementations meet your current and future organisational requirements, effectively integrating the application and conducting thorough functionality testing and delivery. Additionally, we provide ongoing maintenance to keep your app up-to-date and aligned with your business goals.
At futureX, we recognize the importance of solving business challenges with user-friendly visual tools that eliminate the need for coding and accelerate operations through seamless data integration and distribution. We understand that professional developers require an effortless way to create and share applications across any device.
Our low-code development platform empowers you to rapidly build end-to-end applications with minimal coding, freeing up your IT staff to focus on more valuable tasks. Streamline your business processes, from simple departmental functions to complex enterprise-wide operations, and gain enhanced speed and agility. Leverage a modelling-driven environment that enables quick design and development of comprehensive applications with simple point-and-click configurations.
At futureX, we understand the importance of mobile development solutions and their potential to revolutionise your business. As a leading mobile development company, we specialise in creating innovative solutions and providing comprehensive mobile development services to businesses of all sizes. Our approach is centred around our clients, and we strive to deliver exceptional results within the agreed-upon timeframe. We are committed to delivering bug-free solutions that perform at the highest level.
Our dedicated team of experts in mobility solutions is well-versed in the latest technologies and techniques. They possess the necessary expertise to develop customised solutions that perfectly align with your specific requirements. Transparency is a core value for us, and we ensure that you are kept informed about every aspect of your project. Our goal is not only to create a seamless solution but also to enhance the efficiency and productivity of your business.
Use Cases of Enterprise Content Management
Manufacturing:
App factory, reuse, architecture, SAP, teamcenter, PLM, supply chain, citizen development, quality management, scale, predictive maintenance
Financial services:
Customer portal, loan services, digital experiences, process automation
Construction:
New business, field services, ERP, digitalisation
Legal:
Process automation, customer experiences
Public sector:
Citizen engagement, digital experiences, governance, reusability, app factory, citizen engagement, compliance
Agriculture:
SAP, S4/HANA, legacy modernisation
Use Cases of Enterprise Low Code App Platform
Insurance:
Customer portal, process automation, digital experiences, legacy modernization, native mobile, policy management, customer engagement
Banking:
Employee, governance, customer, mobile and digital experiences, loan processing, data integration, portals, native mobile, customer banking portal
Retail:
Employee experience, supply chain, inventory management, native mobile, IoT, SAP, PDM system
Logistics & transportation
New business models, customer experiences, COVID response, native mobile, employee experience, cloud, field services, security, multi-tenant, microservices, customer dashboard, e-com
Healthcare:
Process automation, employee portal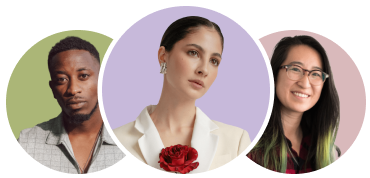 Can't find the answer you're looking for? Please chat to our friendly team.