Streamlining the Future of Data Process to Revolutionise Businesses!
Welcome to the era of data-driven decision-making with futureX. Our Data & AI solutions empower businesses in the Kingdom of Saudi Arabia to harness the full potential of their data by uncovering valuable insights and driving actionable outcomes. With our advanced analytics, machine learning, and predictive modelling capabilities, we empower organisations to make informed decisions, identify emerging trends, and seize real-time opportunities. From data collection and cleansing to visualisation and predictive analytics, our comprehensive suite of solutions ensures that you stay ahead in today's competitive landscape by harnessing the power of data & AI.
At the core of organisational transformation lies the potential of artificial intelligence and machine learning. These groundbreaking technologies have the power to reshape industries and the world as we know it. However, it is important to recognize that an algorithm alone is not enough. To truly drive transformative change, what you need is a comprehensive platform that bridges the gap between AI research labs and practical implementation in the real world.
futureX specialises in providing cutting-edge Artificial Intelligence (AI) and Machine Learning (ML) services that can empower your organisation with robust and insightful data capabilities. Our goal is to help you unlock the full potential of your data through personalised AI and ML solutions that offer intelligent, predictive, and automated technological processes. By leveraging our services, you can maximise the value of your data and propel your organisation towards success.
Welcome to futureX, where we specialise in overcoming complex data obstacles for our clients, enabling them to embrace the digital era fully. Our range of services is designed to address all aspects of big data, including strategy development, real-time processing, machine learning, data platform management, and analytics solutions. Our ultimate goal is to empower businesses to become data-driven enterprises. By partnering with us, you can expect comprehensive support in implementing an effective big data strategy and harnessing the full potential of big data analytics.
Data management involves the professional practice of establishing and maintaining a system for handling the essential data of a modern business. It serves as the foundation that connects all aspects of the data's life cycle.
At futureX, we are fully equipped to assist you in efficiently retrieving, controlling, storing, accessing, and managing your business data. We offer a comprehensive range of data management services.
At futureX, we specialise in the latest workflow automation solutions fueled by artificial intelligence. Our comprehensive suite of Data & AI services includes the powerful tool of Data Visualization. With our custom Dashboard & Visualization Solutions, we empower businesses to cultivate a data-driven culture. By harnessing the potential of business intelligence, futureX enables organisations to unlock valuable insights and make informed decisions. 
Our Data Visualization service offers visually compelling representations of data, transforming complex information into intuitive and actionable visualisations. Experience the p
Analytic Process Automation
At futureX, we are at the forefront of revolutionising businesses through our revolutionary Analytic Process Automation (APA) service. With APA, we bring together the power of AI and data-driven insights to streamline workflows and empower organisations to achieve unparalleled efficiency.
Analytic Process Automation is a transformative technology that enables effortless data sharing, automates intricate processes, and converts raw data into tangible outcomes. With APA, businesses can harness the potential of predictive and prescriptive insights, unlocking quick wins and fast return on investment. By leveraging the expertise of futureX, the industry leader in this space, organisations can gain a competitive edge, enhance productivity, and pave the way for sustained growth.
Refining, monitoring and surveillance
Accelerating drug repurposing 
Omnichannel marketing for pharma
Patient cohort selection 
Real estate pricing engine 
Territories balancing design
Market basket analysis
Product recommendations
Demand forecasting 
Modern insurance pricing
Interactive document intelligence
News based stock alert system
Predictive maintenance
Outliers detection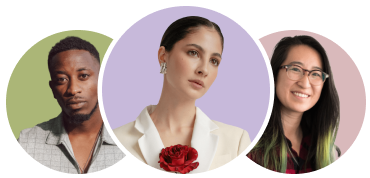 Can't find the answer you're looking for? Please chat to our friendly team.