BFSI Workflow Automation Solutions
futureX provides intelligent workflow automation solutions for the BFSI – Banking, Financial Services, and Insurance industries. With immense expertise and years of experience, we are dedicated to helping you enhance your operational efficiency, meet regulatory requirements, and achieve substantial returns on your investment.
Enhance Underwriting Decisions and Claims Processing
Improve your underwriting decisions and expedite insured claims processing with our cutting-edge workflow automation software solutions. By seamlessly integrating with your core business systems, our solutions empower your employees with timely and accessible information. Imagine the benefits of gaining a comprehensive view of your policyholders by connecting essential systems and facilitating the exchange of information, thereby strengthening your relationship with your customers.
Empower Agents, Adjusters, Brokers, and Reinsurers
Equip your agents, adjusters, brokers, and reinsurers with modern and cohesive tools that meet the demands of your customers. Our solutions seamlessly integrate with a flexible core system, ready to adapt to future needs. We understand the challenges you face, and every aspect of our tools is designed to enhance your operational capabilities and customer satisfaction.
Streamline Insurance Operations with Automation
Explore the advantages of the best automation process solutions for your insurance operations. Our workflow automation solutions help reduce costs by streamlining your insurance processes and enhance productivity by automating repetitive tasks. Claims handling is accelerated through automated document processing and claims workflows, ensuring improved timeliness and accuracy. Additionally, our proactive identification of retention risks and offering tailored products and services enhances policyholder retention, meeting their unique needs.
Empowering Financial Institutions
In the realm of financial services, futureX offers invaluable operational insights and a comprehensive understanding of your customers and prospects. Through fast data preparation and blending, user-friendly analytics, and seamless sharing of insights with decision-makers, we empower financial institutions to make informed decisions. Gain a unified view of your customers by accessing and integrating both structured and unstructured data, allowing you to create analytical models to evaluate the risk and profitability potential of various assets, customers, or locations.
Simplify Technology Stacks for Financial Institutions
Our suite of enterprise content management solutions is designed to simplify technology stacks for financial institutions. By consolidating and aggregating data from multiple systems, we provide employees with timely and relevant information, enhancing operational efficiency and enabling your team to work more effectively.
Strengthen Compliance and Minimize Operational Risks
With our intelligent automation platform, you can bolster your compliance efforts by seamlessly accessing customer data, improving KYC/AML analysis, automating transaction monitoring, and staying up-to-date with regulatory changes. This not only streamlines your operations but also minimizes processing errors and reduces operational risks.
Join hands with futureX to revolutionize your operations, strengthen compliance, and optimize your business processes. Together, we can unlock the true potential of intelligent automation in the finance industry. Contact us today and experience a rapid return on your investment.
Sales and Distribution

Onboarding 

Underwriting & Rating 

Policy Administration 

Claims Management

Customer Service

Accelerate Loan Processing

Simplify Account Opening

Optimise Trade Finance

Improve Compliance

Account Reconciliation

Monthly Account Reviews

Credit Card Requests

Credit Underwriting

Retail Credit Assessment

Retail Fraud Detection

Regulatory Reporting
Enterprise Content Management
Medical Claims

Management Motor Claims

Process Marine Claims

Process General Insurance

Process New Business & Underwriting 

Customer Portal

Letter of outstanding debt

Balance certificate

Outstanding balance

Certificate of employment

Customer release letter
Risk Assessment 

Fraud Detection 

Risk Scoring and Claims Processing 

Pricing Optimization 

Customer Segmentation 

Policy Recommendation Engines 

Claim Segmentation and Triage Analytics

Automating risk management

Managing customer data

Predictive analytics

Risk Analytics

Real-Time Analytics

Consumer Analytics

Financial Fraud Detection
Business Application Platforms
Underwriting & Policy

Administration

Request Handling 

Claims Processing

Risk Management & Compliance 

Customer Experience & Engagement

CRM app

Loan approval app

Insurance management app

Payment Automation

Purchase Order Automation

Purchase Request Automation

Business Central (Mehdi)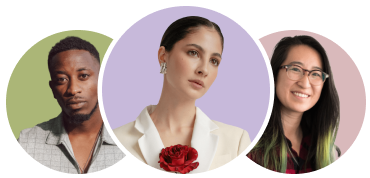 Can't find the answer you're looking for? Please chat to our friendly team.