Application Modernization Solution
At futureX, we specialise in web-based application modernization solutions that streamline information, communication, and access within your organisation. Our goal is to centralise and categorise data, making it easily accessible through a unified interface for all departments. This simplifies the process of searching for information, allowing employees to interact with relevant content that consolidates business information and applications in one convenient location.
With our flexible solutions, we enhance connectivity between your employees, customers, and data, enabling your organisation to deliver exceptional customer experiences. Our dedicated team offers a wide range of solutions that leverage the latest technologies and best-of-breed tools. We ensure that our implementations meet your current and future organisational requirements, effectively integrating the application and conducting thorough functionality testing and delivery. Additionally, we provide ongoing maintenance to keep your app up-to-date and aligned with your business goals.
Benefits of Application Modernization
Seamless Connectivity
Experience uninterrupted connectivity across your applications, enabling smooth data flow and communication between various systems.
Valuable Insights from Data
Gain valuable insights from your data through advanced analytics and AI-powered algorithms, allowing you to make informed decisions and drive business growth.
Enhanced Social Engagement
Strengthen your social engagement by leveraging modernised applications that enable seamless integration with social media platforms, enhancing your brand's online presence.
Improved Customer Service
Provide exceptional customer service by modernising your applications, enabling personalised experiences, quick response times, and efficient issue resolution.
Increased Return on Investment
Maximise your ROI by modernising your applications, reducing operational costs, improving efficiency, and leveraging new revenue streams.
Know more

Easy Deployment and Scalability
Enjoy the flexibility to deploy and scale your applications easily, allowing you to adapt to changing business needs and market demands quickly.
Shortened Sales Cycle
Accelerate your sales cycle through application modernization, empowering your sales team with efficient tools and streamlined processes for faster lead conversion.
Enhanced Employee Productivity
Boost employee productivity with modernised applications that simplify workflows, automate repetitive tasks, and provide intuitive user interfaces.
Better Collaboration
Foster collaboration among your teams by modernising applications that enable seamless information sharing, real-time collaboration, and project management.

Centralization of Business Information
Effectively centralise relevant business information by modernising your applications, providing a single source of truth for accurate and up-to-date data.
Comprehensive Strategy and Consultations
We provide a holistic approach to application modernization, offering in-depth consultations and strategic assessments to ensure the right course of action for your business.
Streamlined Application Portal Development
Our team specialises in developing efficient and user-friendly application portals that cater to your specific needs, enhancing the overall experience for your users.
Enhanced Design and User Interface
We focus on creating visually appealing designs and intuitive user interfaces, making your application portal more engaging and easier to navigate.
Optimised Portal Performance
We optimise the performance of your application portal, ensuring it runs smoothly and efficiently, delivering a seamless experience to your users.
End-to-End Application Programming
Our experts handle the entire development process, from coding to implementation, ensuring a comprehensive and reliable application portal solution.
Integration with Legacy Business Apps
We seamlessly integrate your application portal with existing legacy business applications such as ERP, CRM, and SCM, enabling smooth data exchange and streamlined operations.
Business Analysis and Architecture Design
Our team conducts thorough business analysis and designs a robust architecture for your application portal, aligning it with your specific business objectives.
New Features Enhancements and Upgrades
We constantly strive to improve your application portal by adding new features and implementing upgrades, keeping it up to date with evolving technology and market trends.
Quality Assurance and Comprehensive Testing
We conduct rigorous quality assurance and comprehensive testing to ensure that your application portal performs flawlessly, meeting the highest standards of functionality and reliability.
Ongoing Maintenance and Support
We provide ongoing maintenance and support services for your application portal, ensuring its continuous smooth operation and addressing any issues that may arise.
Integration with Third-Party Web Services
We facilitate seamless integration of your application portal with third-party web services, expanding its functionality and enabling you to leverage additional resources and capabilities.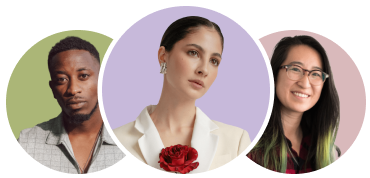 Can't find the answer you're looking for? Please chat to our friendly team.