Integrate content, data, and process seamlessly with our state-of-the-art Content Management Solutions
At futureX, we understand the power of effective content management in driving business success. Our comprehensive enterprise content management solutions provide a centralised platform to capture, organise, store, and retrieve critical information, enabling businesses to improve collaboration, enhance compliance, and boost productivity. With our advanced AI capabilities, we revolutionise content management by automating document classification, extraction, and indexing, saving time and resources. Say goodbye to manual data entry and welcome a future-proof content management strategy that enables you to harness the power of your information assets effortlessly.
When documents are scattered across various platforms like paper, laptops, USB sticks, emails, network drives, and file-sharing sites, it leads to content chaos. These separate storage locations create obstacles, draining business productivity and posing security risks.
At futureX, our enterprise document management system empowers you to regain control over your content. With seamless information governance and effective GDPR compliance, our solution brings tangible business benefits. By breaking down content silos and implementing a world-class enterprise document management system, you can enhance productivity from anywhere.
Intelligent Document Capture
Over the years, businesses have made significant progress towards transitioning to a paperless office. However, the reliance on paper remains prevalent in almost every industry to some extent. Paper has its limitations, such as the inability to be easily searched or distributed, as well as the risk of misplacement or destruction.
At futureX, we offer an Intelligent Document Capture Solution that enables you to eliminate paper, enhance productivity, and reduce costs. Our solution utilises data capture technology to convert documents into digital files that can be easily searched. This allows for the automation of approval processes and other workflows, as well as the sharing of extracted information with back-end systems.
Our Case Management solution empowers organisations to access critical information, workflow tasks, and key analytics instantly and securely, no matter the time or location. By integrating various business tools, we streamline processes, automating and modernising tasks to eliminate the hassle of manual, paper-based content management.
At futureX, we specialise in analysing your case management needs and providing a roadmap for a more effective and responsive solution. Our comprehensive case management solutions centralise all case-related information, equipping users with the necessary tools. Our framework approach cultivates a culture of agility, innovation, and change, ensuring the delivery of a dynamic case management system. This approach makes implementing the solution an ongoing process, fostering continuous innovation and agile business practices for the future.
An electronic signature, also known as an e-signature, is a legally recognized method of obtaining consent or approval on electronic documents or forms. It serves as a digital replacement for a handwritten signature and is applicable in various processes. In the current competitive digital business landscape, relying solely on paper-based ink signatures is no longer sufficient. By adopting a digital e-Sign solution, organisations can optimise their document management by streamlining the processes of sending, reviewing, approving, and signing documents. Implementing an e-Sign service not only allows organisations to reduce costs associated with printing, scanning, and delivery but also minimises their environmental impact, all while maintaining security.
futureX, with its extensive knowledge of Enterprise Content Management and Business Intelligence practices, assists organisations in effectively managing, securing, and extracting valuable insights from their content and data. We empower businesses to achieve accelerated growth, cost reduction, and improved information governance and security across industry verticals.
A reliable enterprise search solution offers a robust tool that efficiently indexes, searches, and presents content from various intricate repositories within your organisation. It ensures speed, security, and ease of management, ultimately enhancing decision-making, productivity, customer service, and cost-effectiveness.
At futureX, our dedicated team comprises over 100 skilled developers and consultants who adopt a comprehensive approach to every project. We prioritise round-the-clock attention to understand our clients' requirements fully, providing them with comprehensive, scalable, and adaptable development roadmaps.
Enterprise Print Management
Our Enterprise Print Management Solution is a comprehensive technology designed to optimise and secure printing operations within large organisations. It offers a range of features such as Secure Release, Toner Savings, Device Control, Mobile Release, Document Archiving, Green Environment initiatives, and enhanced Security.
Use Cases of Enterprise Content Management
Tendering Management
Vendor Management
Vendor Portal
Motor Claim Management
Sales Order Processing
Procurement Processing 
Use Cases of Enterprise Content Management
Invoice Processing
Contract Management
Legal Case Management
Audit Management
Risk Management
Task Management
Budget Management
Incident Management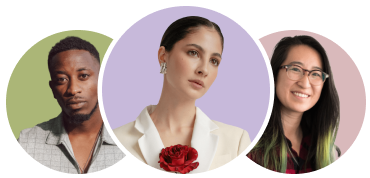 Can't find the answer you're looking for? Please chat to our friendly team.