enterprise document management system
When documents are scattered across various platforms like paper, laptops, USB sticks, emails, network drives, and file-sharing sites, it leads to content chaos. These separate storage locations create obstacles, draining business productivity and posing security risks.
At futureX, our enterprise document management system empowers you to regain control over your content. With seamless information governance and effective GDPR compliance, our solution brings tangible business benefits. By breaking down content silos and implementing a world-class enterprise document management system, you can enhance productivity from anywhere.
Benefits of Enterprise Document Management System
Streamline your procedures with our document management software, leading to cost savings. Digitally storing all your documents reduces the need for paper, resulting in decreased costs. Additionally, you can cut down on shipping fees by eliminating the need to mail information.
Searching for specific documents can be time-consuming as you navigate through various applications, email inboxes, spreadsheets, file shares, and filing cabinets. Our document management software consolidates your data in one place, making it easier and quicker to locate information. Save yourself the trouble and quickly retrieve data in multiple formats.
By saving time, our document management services enhance productivity. You and your team can dedicate more attention to valuable tasks. Achieving more within the same timeframe is the epitome of productivity. Moreover, it may uncover hidden talents and skills among your employees.
Improved Customer Service
Having all the necessary information at your fingertips enables exceptional customer service. The ability to search, process, and deliver data efficiently benefits both your organisation and your customers. With our content services, you can deliver high-quality service and seamless experiences. 
Frequently asked questions
Document management software facilitates the storage, access, management, control, and tracking of digital documents and electronic images of paper-based information. This software can capture scanned documents or process digital documents. Document management systems range from simple solutions for sharing, managing, and organising digital files to sophisticated enterprise content management systems that offer enhanced capabilities for information governance, records management, and more.
Implementing a document management solution establishes a central repository for capturing and storing your organisation's document-centric information. This streamlines the process of finding the latest versions of documents and information, allowing employees to focus on their roles rather than searching across multiple repositories and silos for paper or digital assets.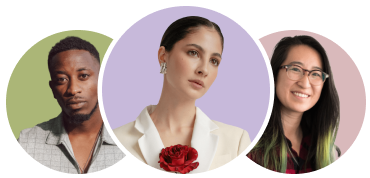 Can't find the answer you're looking for? Please chat to our friendly team.