Unleashing the Power of Revolutionary Automation for Saudi Arabian Enterprises
Welcome to futureX, your trusted automation partner in the Kingdom of Saudi Arabia. With our latest AI-driven solutions, we empower businesses to streamline operations, optimise productivity and achieve unprecedented operational efficiency. By automating repetitive tasks, our intelligent automation platform eliminates human error, reduces costs and frees up valuable resources to focus on higher value activities. Whether it's automating complex business processes or improving the customer experience, our advanced technology ensures seamless integration, scalability and continuous improvement. Partner with futureX and unlock the full potential of intelligent automation for your business.
Enterpris Automation Services
Robotic Process Automation
Robotic Process Automation (RPA) helps harness the power of software robots to streamline and standardise repetitive business processes. By implementing RPA, companies can reduce their reliance on human labour and create a seamless operating environment that works around the clock.
futureX has extensive experience in delivering adaptable and highly scalable business models that meet the individual needs of each client. Our comprehensive support includes in-depth analysis, seamless integration and implementation of results-driven solutions. This approach not only saves valuable time and resources, but also increases the accuracy and efficiency of the entire process.
Business Process Management
BPM, or Business Process Management, serves as a tool for automating processes within a business. The primary purpose of this system is to analyse and streamline everyday operations. It aims to identify and resolve bottlenecks, control costs, optimise efficiency, and enhance the performance of individuals involved in these processes.
futureX offers the best Business Process Management (BPM) tools in Saudi Arabia, empowering companies to embrace digitization and automation, and fostering a cultural shift within their organisations. We deliver concrete advantages, including improved process efficiency, enhanced compliance, increased visibility, transparent operations, accelerated time-to-market, and heightened customer satisfaction. With our approach, businesses can consistently achieve optimal efficiency and productivity.
AI Chatbot Development Solutions
At futureX, one of our major areas of expertise is AI-Chatbot development solutions. We offer a robust and intuitive solution for improving customer interactions. As one of the leading providers of chatbot development services, our objective is to revolutionise the way businesses interact with their customers and enhance these engagements. Our comprehensive chatbot development process ensures the success of implementing your chatbot.
Our team consists of highly skilled bot developers who are dedicated to helping businesses achieve success. We utilise cutting-edge artificial intelligence, data analytics, and machine learning technologies to develop intelligent chatbots capable of engaging in human-like conversations and responses. With our advanced solutions, your business can effectively engage with customers worldwide.
End of services
Leaves
Visa Renewal Processing
Entry visa processing
Automation of uploading the Marketing Leads from various sources
Automation of Sending the Approved Purchase Orders over email To External Vendor
Vostro Process
Outward Remittance Noting Process
Inward Remittance Noting Process
Biller Authorization Process
Bank Statement reconciliation
Establishment Card Renewal Submission
Echannel Visa Submission Monitoring
Establishment Card Renewal Monitoring
SalesForce – Data Processing
SalesForce Document Verification
Echannel VISA Submission
Document Control
New Hire
Payroll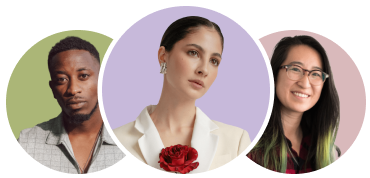 Can't find the answer you're looking for? Please chat to our friendly team.