Intelligent Document Capture
Over the years, businesses have made significant progress towards transitioning to a paperless office. However, the reliance on paper remains prevalent in almost every industry to some extent. Paper has its limitations, such as the inability to be easily searched or distributed, as well as the risk of misplacement or destruction.
At futureX, we offer an Intelligent Document Capture Solution that enables you to eliminate paper, enhance productivity, and reduce costs. Our solution utilises data capture technology to convert documents into digital files that can be easily searched. This allows for the automation of approval processes and other workflows, as well as the sharing of extracted information with back-end systems.
Benefits of Intelligent Document Capture Solution
Streamlined processing
Automatically extract and understand content from documents received through any channel or in any format. Remove manual processing obstacles by delivering the extracted content seamlessly.
Control, predictability, and compliance
Obtain a comprehensive chain of custody, reporting and management to fine-tune results. Ensure end-to-end compliance with your process and security models.

Seamless transactions, informed decisions, and prompt action
Leverage customer-provided data to expedite transactions and make intelligent decisions. Respond quickly and accurately to your customers' needs.

Data validation and control
Identify and validate critical data fields, context, and entities. Automatically process data based on business rules and requirements. The system can be easily trained and utilises ongoing machine learning for continuous improvement and cost control.
Intelligent data extraction
Utilise Natural Language Processing (NLP) technology to automate the identification and extraction of data from various types of documents. This includes unstructured, complex documents like contracts and emails, as well as structured and semi-structured documents. Accelerate transactions while significantly reducing operating costs and errors.
Key Capabilities of Intelligent Document Capture Solution
Unassisted Machine Learning
Our patented algorithms enable the identification of common data elements in unconventional locations without the need for template creation. Extract data effortlessly without prior setup.
Robust Classification Engine
Benefit from a powerful, patented classification engine driven by artificial intelligence. Identify, classify, categorise, and separate different document types efficiently.
Multiple Document Sources
Capture documents from various entry points within your organisation, including email, scanners, monitored folders, and other sources.
Our Optical Character Recognition (OCR) support is available in multiple languages. Includes localization for currency, date, and address formats.
Frequently asked questions
Intelligent Document Processing (IDP) is a technology solution that extracts data from unstructured paper forms and assets and converts it into a structured format, enabling further automation. Since the majority of data generated is unstructured, requiring manual data entry by knowledge workers, IDP is the preferred technology in service industries and shared services.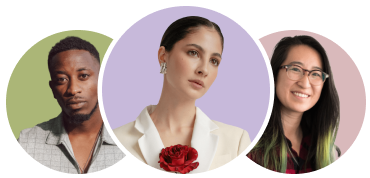 At futureX, we are committed to helping businesses achieve greater efficiency and cost savings through intelligent document capture. This can help you transform your paper-based processes into streamlined, digital workflows that drive productivity and accuracy.